36th Annual Congress of Malaysian Society of Nephrology will be held at the landmark Setia SPICE Convention Centre – world's first and only hybrid solar-powered convention centre. This Eco Green GBI certified subterranean convention centre features an expansive 4,000 sqm pillarless ballroom and 14 function rooms that can support meetings of up to 10,000 delegates. A grand skylight at the foyer fills the space with natural light during the day and despite being on a hot tropical island, the sloping green roof and tempered, laminate glass windows prevent direct UV penetration, cooling the convention centre naturally. Another unique feature of SPICE is its landscaped 7-acre roof garden and smaller accompanying spice and bamboo gardens, that have become a green lung and a communal space for convention centre's neighbouring urban communities.
Setia SPICE Convention Centre is wheelchair friendly.
ADDRESS:
SPICE Convention Centre, SPICE, No. 108C, Jalan Tun Dr. Awang, 11900 Penang, Malaysia.
GPS Latitude: 5.328381
GPS Longitude: 100.279453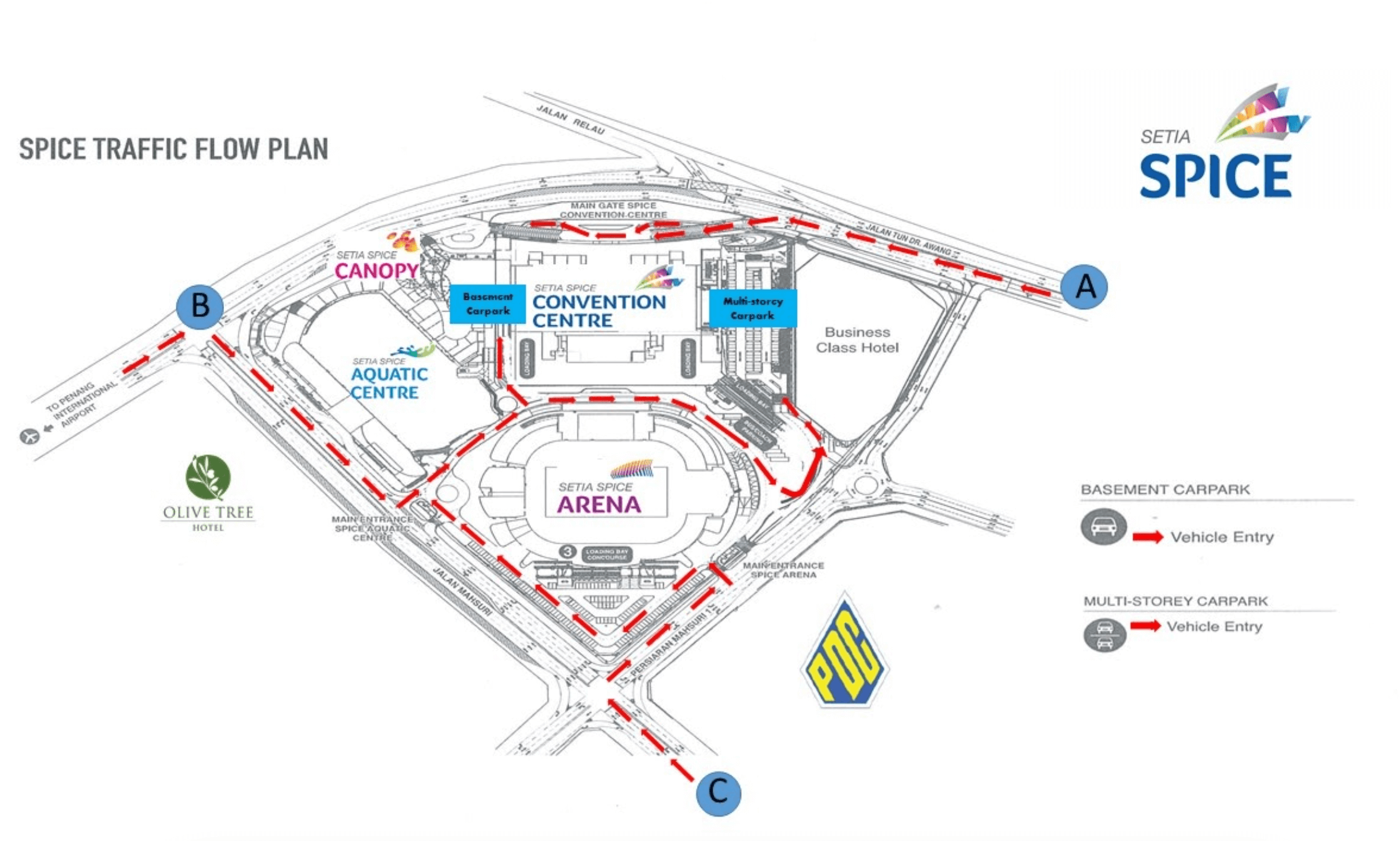 Taxi & Grab
Taxi & Grab Car drop off: in front of Setia SPICE Canopy
Car Parking Access
With multiple access on both sides of SPICE Convention Centre
Bicycle
Rent a bike with Link Bike for as low as RM3.
By Bus (RM1.40 - RM4.00)
- RapidPenang route 401E from Weld Quay to Balik Pulau via Queensbay (5.30am - 11.10pm) every 30 minutes
- Rapid Penang route 401E from Balik Pulau via Queensbay to Weld Quay (5.20am - 11.00pm) every 30 minutes